2018 Draggins Car Show Plan your trip to the 2018 Draggins Annual Rod & Custom Car Show.
The 58th Annual Car Show will be open at 10:00 a.m. and close at 10:00 p.m. both Friday, March 30th and Saturday March 31st at Prairieland Park in Saskatoon.
Over 200 vehicles will be on display from across western Canada, competing for over $10,000 in trophies and cash awards in a variety of classes including customs, hot rods, antiques, restorations, muscle cars, race cars, vintage motor cycles, custom trucks, and many more.
A special celebrity appearance will be made by Steve Darnell, star of Vegas Rat Rod's "Welder Up Garage", compliments of Impact Diesel Performance of Saskatoon. Steve and his guest will be present from 12:30 until 1:30 p.m and 4 p.m. until 5:30 p.m. for autographs each day & visiting around the show outside those hours.
Mattel is celebrating the 50th anniversary of Hot Wheels by donating a six lane race track complete with an electronic win board. Kids of all ages can race their Hot Wheels car they receive at the door or bring their own Hot Wheels car from home. Prizes will be awarded by a participants name drawing. The first 1000 children through the doors on both days will receive a free Mattel Hot Wheels car sponsored by Thanes Big T Auto Repair. The track race times are 11-1, 2-4 and 5-7 each day.
A few of the outstanding entries received to date include:
-a red and black 1923 Ford Model T custom roadster from Calgary
-a ground up built orange 1932 Ford Model B Highboy Roadster
-an all original 1939 Harley Davidson Knucklehead motorcycle
-a copper 1939 Plymouth Custom Deluxe Two door Coupe with a 440 six pack
-a heavily customized (lead sled style) deep cherry 1941 Mercury long door couple
-a 1952 Mercury M7 Big Job rat rod truck with a 24 valve Cummins turbo diesel
-a 1966 Chevelle Pro Touring custom from Grande Prairie Alberta
The extremely popular Battle of the Automotive Technicians features teams of two technicians competing to assemble a V8 engine from parts to running in less than 10 minutes. there are over $6000 in cash and merchandise prizes to be won in this event.
When you are admitted to the show a door prize entry will be provided for a chance to win a set of new tires provided by Market Tire.
The Scale Modellers Association of Saskatoon will have a display of their works set up & will be in attendance to answer your modelling questions. They will not be having any contest at the show this year but if you want more info on their contest in May check out their website www.smasonline.net
The Saskatchewan Abilities Council and Camp Easter Seal will receive proceeds from the show. They will have a display at the show selling souvenirs commemorating the 58th annual car show, raffle tickets for a beautiful replica pedal car donated by Northend Warehousing, an art work by Dan Reid, and a Metal & Wood Table by the Abilities Metal Work department. Don't miss checking out their booth!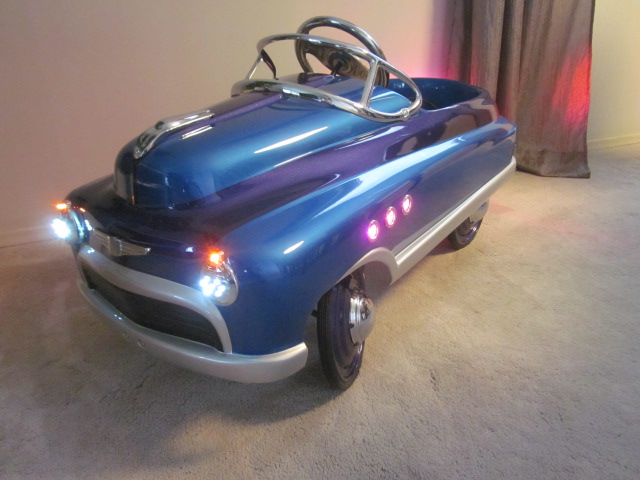 Mini Car Show- Media Group
Mini Car Show-Tim Horton Canarama
Set Up Begins Thursday
The Doors Open
-->